Clinicians
CBT-I Clinical Training Manual and Webinar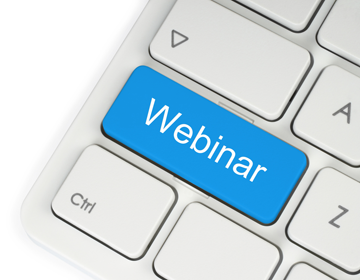 Insomnia is the most prevalent sleep disorder. It affects 15-33% of the population with even higher prevalence rates in the elderly and clinical populations. CBT-I improves sleep in 70-80% of patients, is more effective than sleeping pills and reduces or eliminates sleeping pills in the vast majority of patients, and doubles the improvement rates of depression compared to antidepressant medication alone in depressed patients with insomnia. It also improves other co-morbidities including pain and fibromyalgia, substance abuse, and PTSD.
CBT-I is now considered the first-line treatment for chronic insomnia due to its superior long-term efficacy, lack of side effects, and patient preference compared to sedative-hypnotics, which are associated with significant side effects and risks. These include impaired daytime alertness, driving, memory, and cognition; dependency and addiction; overdose and suicide risk because they are often used in combination with opioids or alcohol; traumatic brain injury, falls and fractures, and emergency room visits; and, elevated mortality risk in almost three dozen studies. However, there is a dire shortage of clinicians and sleep clinics with expertise in CBT-I due to a scarcity of training opportunities in this area.
For clinicians who wish to develop expertise in CBT-I, Dr. Gregg D. Jacobs, Assistant Professor of Psychiatry at the University of Massachusetts Medical School and a behavioral sleep medicine specialist, offers a CBT-I clinical training manual and a two-and-a-half hour webinar that accompanies the manual. This is the only CBT-I manual and webinar currently available that provides a state-of-the-art, empirically validated CBT-I five session protocol.
Clinicians who purchase the manual and webinar and who are accepting patients will be listed on Dr. Jacobs's website (www.cbtforinsomnia.com/cbt-i-treatment) as a resource for patients seeking CBT-I therapists after completing a 25 question posttest. His website is the #1 website in search engines such as Google for patients searching for CBT-I. Clinicians will also receive documentation that they have completed Dr. Jacobs's CBT-I training manual and webinar and have demonstrated proficiency in his CBT-I program that was developed and tested at Harvard Medical School.
CE credits for psychologist and social workers, recently approved by the American Psychological Association and the National Association of Social Workers as the first CBT-I home study CE program, are now available for $95 for this CBT-I clinical training manual and webinar in partnership with the University of Massachusetts Medical School Department of Psychiatry. For more information on these 9 CE credits, visit http://www.umassmed.edu/psychiatry/education/cecme/cbt-for-insomnia/.
The CBT-I manual and webinar also includes the option of certification in CBT-I by the University of Massachusetts Medical School Department of Psychiatry. The CBT-I certification is designed for clinicians who want to master the necessary core competencies for providing evidenced-based CBT-I treatment. Certification is a valuable process to help ensure a high level of competency in providing CBT-I. The certification in CBT-I requires passing a 50-item exam that is based on the CBT-I clinical training manual and webinar to demonstrate competency in CBT-I core concepts and techniques. The certification also requires documentation of current licensure as a healthcare professional in any health care-related discipline; or, a minimum of 2000 hours of experience working with individuals in a clinical or coaching setting. For more information on CBT-I certification, visit http://www.umassmed.edu/psychiatry/education/cecme/cbt-for-insomnia/.
The CBT-I Clinical Training Manual and Webinar enables clinicians to develop competence in CBT-I using an empirically and clinically validated CBT-I protocol. It is based on over 25 years of clinical practice at Harvard Medical School and the University of Massachusetts Memorial Medical Center by Dr. Jacobs involving over 10,000 insomnia patients. The manual and webinar are also based on extensive empirical research on CBT-I, including a landmark federally-funded study conducted at Harvard Medical School by Dr. Jacobs and colleagues demonstrating that the same CBT protocol described in the CBT-I manual and webinar was more effective than Ambien ((Jacobs, GD, et al. Cognitive Behavior Therapy and Pharmacotherapy for Insomnia: a Randomized Controlled Trial and Direct Comparison. Archives of Internal Medicine, 2004, 164: 1888-96)
---
The CBT-I clinical training manual is a detailed, 177 page PDF manual that is intended for physicians, psychiatrists, psychologists, social workers, nurses, and PSG staff who wish to develop expertise in CBT-I. It contains modules on: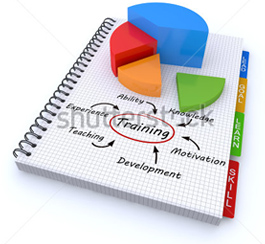 Sleep and Insomnia: Basic Concepts
Sleep Medications
Assessment of insomnia patients
Theory and rationale for the CBT-I techniques used to treat insomnia including cognitive restructuring, sleep scheduling, stimulus control, relaxation, sleep hygiene, and medication tapering techniques
Step-by-step 5 session treatment manuals for groups and individuals
Fees and Billing Information
Potential Clinical Issues
---
The CBT-I manual also includes all program materials (relaxation techniques MP3, sleep diaries, progress summaries, and brochures) and extensive focus articles. It is available for solo clinicians, sleep clinics and group practices, and institutions.
The CBT-I manual and webinar are delivered electronically at purchase.
For ordering information, click here.