About Us
Dr. Gregg D. Jacobs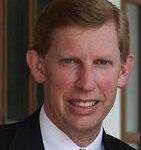 Dr. Gregg D. Jacobs is a Behavioral Sleep Medicine Specialist and a leading authority on CBT-I and insomnia, sleep medications, and the eight-hour sleep myth. He completed postdoctoral fellowships in behavioral medicine at Beth Israel Deaconess Medical Center and Children's Hospital at Harvard Medical School. As a Senior Scientist at Harvard's Mind/Body Medical Institute and an Assistant Professor of Psychiatry at Harvard Medical School, where he spent almost 20 years treating and researching insomnia, Dr. Jacobs developed the first drug-free program for insomnia proven more effective than sleeping pills.
His CBT-I research at Harvard Medical School was funded by the National Institutes of Health and published in journals such as the Archives of Internal Medicine. Over the past 30 years, he has taught his CBT-I program to over 10,000 patients, 1000 health care professionals, and major corporations such as Texas Instruments, Biogen, Reebok, Fidelity, Analog Devices, and John Hancock. His CBT-I program has been used by major insurers such as Kaiser Permanente and Blue Cross and Blue Shield and Fortune 500 companies including Raytheon, Nextera Energy, and Procter and Gamble. Dr. Jacobs is also the author of Say Good Night to Insomnia (New York: Henry Holt) which has been translated into eight languages. His work on insomnia has been featured extensively in the media including the New York Times, Wall Street Journal, Washington Post, the BBC, The Huffington Post, Good Morning America, the Today Show, Time magazine, Forbes, The Economist, the Los Angeles Times, and The Boston Globe, and he has been described by the Wall Street Journal as a "pioneer in the use of cognitive-behavioral therapy for insomnia".
Dr. Jacobs also has extensive training in positive psychology, behavioral medicine, and the effects of stress and mind/body interventions on health. He has lectured extensively, including international lectures on behalf of Harvard Medical International and national lectures for the Smithsonian, health care professionals, and medical schools. He is the recipient of the Lawrence University Nathan M. Pusey Young Alumni Distinguished Achievement Award.