CLINICIANS TRAINED BY DR. JACOBS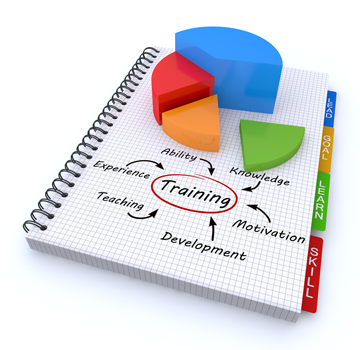 The following clinicians have been trained by Dr. Jacobs on CBT-I and are currently accepting patients:
Northeast
Connecticut
Ashish Adlakha MD. Middlesex Comprehensive Sleep Disorders Center, Middletown, CT www.middlesexhospital.org/sleep
Elizabeth Wyatt RRT, RPSGT. Middlesex Hospital Sleep Disorders Center Middletown,CT, 860-358-6442, Elizabeth_Wyatt@midhosp.org
Steven Johnson CRT, RPSGT. Middlesex Hospital Sleep Disorders Center Middletown, CT 860-358-6442, steve_johnson@midhosp.org
Deborah Knudson Gonzalez. 34 Park Street, New Haven, CT, 06519, 203-974-5808, deborahkn@yahoo.com
Nanette Alexander DNP, APRN. Glastonbury, CT 06033 West Hartford, CT 06107, 860-659-0581
Rachel R. Weiss, PhD. 127 Kings Highway North Westport, CT or 275 Seventh Ave. New York, NY (203) 604-0584, rwphd3@gmail.com
Alison Luckey-Percy APRN, FNP-BC. Prohealth Physicians, 631 South Quaker Lane, West Hartford, CT 06110. (860) 231-6130
Karen Flanagan. 47 Town Street, Norwich, CT. (860) 822/4258.
Katie Scheinberg, APRN. Wethersfield, CT. Kscheinberg@wesleyan.edu, (860)944-4076
Karen Corcoran, APRN. Ridgefield, CT. 203-431-1344
Karen Mullaney, APRN, BC. Danbury, CT. KarenMullaneyNP@gmail.com, 203-748-1200
Megan Clarke, Ph.D. Farmington, CT. Megan.Clarke@wellspring-psych.com, 860.470.4560
Maine
Catherine Spedden. 200 Professional Drive, Scarborough, ME, 04074, 207-883-0711, ext. 120
Deirdre Sulka/Meister, RN, CPM. Portland, Maine, 207-838-2157, deirdre.midwife@myfairpoint.net
Lauren Pieri PA-C. 4 Glen Cove Drive, Suite 107, Rockport, ME 04856 (207) 594-4244
Molly McMahon, LCSW. Portland, Maine. 207- 874-2141 x 5009,
Christina Markoulis, LMSW. Portland, ME. christina.markoulis@gmail.com, 207-808-1384.
Karen Staffeld, LCSW. Dexter, Maine (207) 270-1375. kcstaffeld@yahoo.com
Carol Jollotta, LCSW. Waterville, ME. cjollottalcsw@gmail.com, 207-314-1949.
Massachusetts
Darryl Lemus, LMHC. Newburyport, MA. Clippercitycounseling@gmail.com, 978-255-3625.
Anne Mendelsohn APRN, BC. 28 Green St., Newbury, MA 01951, 978-499-2103
Carrie Galhouse. Boston, MA 02131, 617-306-7186, cgalhouse@gmail.com
Carolyn Keefe. 160 Main Street, Northampton, MA, 01060, 413-586-6471, Ckeeffe428@aol.com
Corinna Rizzi, APRN. North Easton, MA, 508-230-7316
Daniel Gillen, Psy.D. Boston, MA (617), 851-3208 Drdangillen@gmail.com
Dena Ray, PhD. Wayland, MA, 508-655-8683, DrDenaRay@gmail.com
Helen Turano, LICSW, ACT. Worcester Center for Cognitive Behavioral Therapy, 9 Cedar Street, Worcester, MA 01609. 508-735-4468, hturano@tsecuremail.com
Jane Orenstein. 20 Main St, Natick, MA 01760. 978-852-9839, jorensteinma@gmail.com
Janet Waksman.  95 Washington St., Suite 584, Canton, MA, 02021, 781-575-0555, janetwaks@verizon.net
Joyce Taylor, PhD. 2 Independence Court, Concord, MA 01742, 978-369–0800
Lyla Fanger, LICSW. Boston, MA 617-968-6161
Tom Blumenthal. 7 Lake St. Lexington MA 02421 781-454-8665, tblumenthal1@gmail.com
Wendy Chabot, MD. Sleep Medicine Services of Western MA, 170 University Drive, Suite 201, Amherst, MA 01002. 413-253-2767, www.sleepmedicineservices.com
Peter Dopp, PsyD. Healthy Networks, 150 Pleasant Street, Suite 108, Easthampton, MA 01027. Tel. (413)535-6267, mail@pdopp.net
Matthew Roselli, LICSW. Waltham and Cambridge, MA. 339-224-0253, mattroselli@gmail.com
Rue Wilson, EdD. Cambridge, MA. 617-495-2042
Jon W. Holcombe, LICSW. South Hadley, MA. 413-534-7400, ext. 325 JHolcombe@jameslevineassoc.com
Dr. Alex Hirshberg, Psy.D. South Hadley, MA. 413-534-7400 x369
Miles Morrissey LICSW. South Hadley, MA. (413) 534-7400 ext. 115 MMorrissey@JamesLevineAssoc.com
Michele Gaboury, LICSW. Cambridge, MA (Harvard University) 617 495-2042, mgaboury@uhs.harvard.edu
Michele Gaboury, LICSW. Littleton, MA. 978 952 0150 ext 205, Michele.gaboury@verizon.net
Janet Curley, LICSW. Baystate Medical Practices, Northampton, MA 01060. Janet.Curley@baystatehealth.org
Ellen Bollier, PMHCNS-BC. Amherst, MA 01002, 413-687-3878, ellenbollier@bollier.org
Kaylee Murphy, LICSW. Roslindale, MA, 855-237-2889, kaylee@kayleedmurphy.com
Gregg Januszewski, Psy.D. Worcester, MA. 508-368-3517
Devon Kelting, PsyD. South Hadley, MA. devonkelting@gmail.com
Georgia Martin, MD. Lenox, MA. 413-637-4400, bmartin@canyonranch.com
Elizabeth Johnson, Ph.D. Boston, MA. 617-830-1780.
Brian Siembor, Ph.D. Boston, MA. 617-830-1780.
Rebecca Kotkin, LICSW. Boston, MA. Rebeccakotkinlicsw@gmail.com, 857-263-7377.
Lauren Gentile, Ph.D. Natick, MA. 617-549-9477. drlaurengentile@gmail.com
Colleen A. Burns. LMHC, LADCI. Brookline, MA. 617-470-4499, colleen@restorebodybalance.com
New Hampshire
Lynn Barowski, LICSW. Manchester, NH. (603) 668-4111 x6437, barowskl@mhcgm.org
Alexandria Bouchard. Manchester, NH. bouchara@mhcgm.org, 603-668-4111 ext. 5346
Charles Schindler, LICSW. Manchester, NH. 603-668-4111, schindlc@mhcgm.org
Britney Rodriguez, MS. Manchester, NH, 603-668-4111.
Pamela G. Hoskins, LICSW. Manchester, NH. 603-668-4111, X 5364.
Jane Bogursky, LICSW. Meredith, NH. 603.494.3039, janebogursky@gmail.com
Emily Gennetti, MSW. Manchester, NH. 603-668-4111 ext 5328
Katie Hersom, LICSW. Londonderry, NH. hersomkatie@gmail.com
Paul Caver, LICSW. Center for Integrative Health, 45 Lyme Road, Suite 200, Hanover, NH 03755 (603) 643-4005
Susan Brown, LCMHC. 101Cottage St., Ste.2B, Littleton, NH 03561, 603.823.7701 www.balancedhealthstudio.com.
Laina Niemi, M.Ed. Manchester, NH. 603.668.4111 ext. 5378
Robin Vergato, LCMHC. Hamstead and Bedford, NH. 603-819-3816, x 701, rvergato@neitherapy.com
Amy Szczechowicz, Manchester, NH. 603-668-4111 x5267
Charlotte Johnson, Manchester, NH.  603-668-4111.
Donna M. Colabella, LCMHC. Manchester, NH. (603) 668-4111, Ext. 5224
Janice Long, LICSW. Manchester, NH. 603-668-4111 ext 6319
Mark D. Powers, MSW. Manchester, NH. powersma@mhcgm.org
Kristen Kraunelis, LICSW. Manchester, NH. 603-668-4111 ext. 4108
Carin Whelehan. Manchester, NH. 603-668-4111 x5201
Jennie Frechette. Manchester, NH. frechetj@mhcgm.org
Amy Szczechowicz, LCMHC, MLADC. Amherst, NH. 978- 386-4245, amys@middlepath-counseling.com
New York
Elizabeth O'Keefe-Morse, PsyD. Lynbrook, NY and Merrick, NY. 516-277-6121. www.drelizabethokeefe.com
Paola Conte, PhD. Roslyn, NY. 516-466-2537.
Olivia N. Velting, Ph.D. Bellmore, NY. 646-645-1228. Roslyn, NY. 516- 466-2537.
Erin Shockey, Ph.D. Roslyn, NY. 516-466-2537.
Jenna Palladino, PsyD. Commack, NY. (631) 632-2428
Barbara L Heller, LCSW. 40 High St, Afton, NY 13730, 607-639-1747, also 14 Leroy St, Binghamton, NY 13905, 607-624-5205
Francesca Rheannon. 68 Hog Creek Road, East Hampton, NY 11937 or 537 Broadway, 4th floor, New York, NY 10012, 631-324-1833, rheannon05@gmail.com
William Oakley, PsyD.  Cognitive & Behavioral Consultants of Westchester.1 North Broadway, Suite 704, White Plains, NY 10601.914-385-1150, woakley@cognitivebehavioralconsultants.com
Rachel R. Weiss, PhD. 275 Seventh Ave. New York, NY (203) 604-0584, rwphd3@gmail.com
Benjamin Z. Grysman, Ph.D. Queens Cognitive-Behavioral Therapy Center. 61-43 186th Street Flushing, NY 11365. 347-815-4CBT, BenGrys@gmail.com, QueensCBT.com
Amy J. Raphael, Ph.D. 420 West End Avenue New York, NY And One North Street, Hastings-on-Hudson, NY .212-724-3035
Urmila Pai, M.D. Jericho, NY. 516-342-9898.
Laura Van Schaick-Harman, Psy.D., NCSP. Patchogue, NY. 631-484-9679. www.meaningfulpsychservices.com
Kristine Weidner, LCSW-R. Slingerlands, NY. 518-439-4326, x462
Noah Clyman, LCSW. New York, NY. 347-470-8870, noahclyman@nyccognitivetherapy.com
Ayesha Uddin, PhD. Eastchester, NY. 914-288-5851, DrAyeshaUddin@gmail.com
Angela Reiter, PsyD. Eastchester, NY. 914-488-4779, reiterintake@gmail.com
Ana Mora LMHC. Forest Hills, NY. 929-249-7337, anamora316@yahoo.com
Marjorie Muravina, LCSW. Bronx, NY (917) 592-8904.
Jeremy Schwartz, LCSW. Brooklyn, NY. 917-512-1274. jeremy@parkslopetherapy.net
Jennifer Stone, LCSW. New York, NY. Jennifer@jstonetherapy.com, (732) 492-8430.
Hunter L. McQuistion, MD. New York, NY. 212-222-6120.
Gabrielle Finley, LCSW. New York, NY. gabriellefinley@gmail.com
Courtney O'Brien, Ph.D. Stony Brook, NY. 631-632-9510, Courtney.O'Brien6@stonybrookmedicine.edu. 
Dodie Gillett, Ph.D., Stony Brook, NY. 631-632-9510; Dodie.Gillett@stonybrookmedicine.com
Erin Finnerty, LCSW. Brooklyn, NY. efinnertylcsw@gmail.com.
Whitney Roban, Ph.D. Roslyn, NY, (646) 504-9448, Whitney@SolveOurSleep.com
Julie Willstatter, LCSW. Croton-on-Hudson, New York. 914-649-3623, willstatterj@gmail.com
Rhode Island
Vermont
Larry Thompson, MS. Berlin, VT Central Vermont Medical Center 130 Fisher Road, Suite 1 -6, Berlin, VT 05062 802-272-5919
Margaret Bolton, MD. Counseling Service of Addison County, 89 Main Street, Middlebury, Vermont 05753. 802-388-6751
Amy Ludwin MA, LCMHC. Burlington, VT. 802-862-6931, x1.
Mid-Atlantic
Maryland
Eileen Bernstein, LCPC. Potomac, MD, 301-275-7687, mebernstein@verizon.net
Amanda Skowron, PsyD. Bethesda, MD. amanda@themindfulnesscenter.org, 301-986-1090 and Arlington, VA. 571.328.7408
Mandi Mader, MSW. North Bethesda, MD. 301-466-1637, Madertherapy@aol.com
Danielle Swimm, LCPC. Annapolis, Maryland. Danielle@collidehealth.com, 240-470-9404
Jocelin Bailey, LCSW-C, LICSW. Annapolis, MD. Washington, DC. 443-837-5871
Rebecca Kauten, PhD. Gaithersburg, MD. rkautenphd@gmail.com, 301-603-3999.
Jennifer Olden Jones, M. Ed. Forestville, MD. 202-322-9529 jen@familylifeimprovement.com
New Jersey
Bob Jaskiewicz, L.C.S.W. Montclair Health Associates, 8 Mountainside Park Terrace, Upper Montclair, NJ 07043, (973) 509-8879 bob@MontclairHealth.com
Debra Adamczyk, MA. Trenton Vet Center, Ewing, NJ, 609 882-5744
E. Wendy King, PhD, APN. Summit, NJ 908-273-7770
Jerry Fuller, LCSW. 324 Belleville Ave #21, Bloomfield NJ 07003, 201-463-3921, jlfcounseling@yahoo.com
Brianna Brunner, LCSW. 134 Franklin Corner Rd, Suite B210, Lawrenceville, NJ 08648. 609-538-9300 ext 7
Kate DeStefano-Torres, LLC. Sewell, NJ, Elmer, NJ, Pennington, NJ. 856-589-3420.
Nathalie Edmond, PsyD. Ewing, NJ. drnatedmond@gmail.com, (609) 477-4573.
Carolynne "Lina" Lewis-Arévalo, MA, LPC, NCC. Ewing NJ. (609) 488-4722, Lina@MMCounselingCenter.com.
Marion Rollings, PhD. Hillsborough, New Jersey and Bound Brook, NJ. DrMarion@DrMarionRollings.com
Chrisula Tasiopoulos, MSW, LCSW. Denville, New Jersey. info@empoweredheartsandminds.com, (862) 209-7399.
Silvina Falcon Levine, MSW, LCSW. Cranford, New Jersey. 908- 484 4644, silvinalevine@goodlifecenternj.com
Laura Depko, LCSW. Monmouth County, NJ. Lauradepko@gmail.com, 908-902-9861
Pennsylvania
Joseph P. Pecorelli, PhD. Sharon Regional Health Center. Hermitage, PA. 724- 983-5470
Kimberly McCaskey Lee, LCSW. Hermitage, PA, 412-818-3864, kamst139@hotmail.com
M. Hart, ACSW, LCSW. Behavioral Health Services, Sharon Regional Health System, Sharon, PA. 724- 662-3831
Jodie Witherite, LCSW. Sharon Regional Health System, Sharon, PA. 724-983-5454 ext. 6423, jwitherite@srhs-pa.org
James Rao, PhD, LCSW. Philadelphia, PA. 610-892-3800.
Lauren Dattilo, MA, NCC. Newtown, PA. info@newtown-center.com, 215-968-3338
Janet Spink, MA. McMurray, PA. jspink@theviacenter.com, 724-260-0550
Ronee Welch. Allentown, PA. ronee@sleeptasticsolutions.com, 484-951-0902
Washington, DC
South
Arkansas
Jenny Levart, LPC. Northwest Counseling Inc. 2705 SE "G" St. Ste. # 9, Bentonville, AR, 72712. 479-855-5704
Philip Hestand, Ph.D. Counseling Center Director, Suite 2203, Student Union, Arkansas State University, phestand@astate.edu, (870) 972-2318
Florida
Rebecca Greenspoon. 301 W. Atlantic Avenue, Delray Beach, FL 33444, 561-450-5255, rgreenspoon9@gmail.com
Regina Ventura, M.S, L.M.H.C. 1180 E. Hallandale Beach Blvd, Suite B, Hallandale Florida, 33009. 786-543-9263, regiven@gmail.com
Paula Nelson, LCSW, MCAP, CET. Odessa, FL. 813-951-8889
Helen Kelly Sayre, MS, LMHC. Pensacola, FL. 850 476 0977, hsayre@creeksidepa.com
Cheryle L Lyman, LMFT, MA, RN, M.Div. Homosassa, FL. 352-615-0400, wcclyman@tampabay.rr.com
Ann Imburgio, LMHC.  Mary Esther, FL  (850) 226-6430
Bruce D. Forman, PhD. Weston, FL & Palm Coast, FL. drbruceforman@gmail.com
Tanya Bunch Zipeto, LMHC. Largo, FL. (727) 531-7988, mytherapisttanya@gmail.com
Erica Huertas, LMHC. Tampa, FL. (813) 586-1414, ericahuertaslmhc@gmail.com
Aaron Norton, LMHC, LMFT. Largo, FL. aaron@integritycounseling.net, (727) 531-7988
Julie Katz, LCSW. Boynton Beach, FL. julielynnkatz@gmail.com
Roberta Zanzonico, MD. Clearwater, FL. 727-877-6220, roberta.zanzonico@bloompsychiatry.com
Valentina Cimolai, MD. Clearwater, Florida. 727.877.6220, info@bloompsychiatry.com
Georgia
Ed Glauser, LPC. 1 Huntington Road, Suite 205, Athens, GA 30606, 706-202-3590
Brandy Hunt, CHHC, 4992 Old Highway 5, Woodstock, GA, 30188, 770-364-4966. healthcoachbrandy@att.net
Dori Whitworth, M.Ed. Atlanta, GA. 404 259 8026
Kathy Haines, MA, LPC. Marietta, GA. 678-631-8099, KatHainesTherapy@Hushmail.com
Frances Gumienny RN, LPC. Marietta, GA. 678-401-7235, frances@regenesiscounseling.com
Susan Castle, NP-C. Decatur, Georgia. info@wholefamilymed.com
Tina Garrett, BS, RPSGT. Bremen, Georgia. tgarrett@elitesleepprofessionals.com
Missouri
North Carolina
Kristen L. Valus, Psy.D. 1143-B Executive Circle, Suite 103, Cary, NC 27511. 919-801-0596, www.drvalus.com
Kim L. Moseley, MSW, LCSW. Charlotte, NC. Kim@HealthyPathways.net, www.HealthyPathways.net, 704-560-4330
George W. Bitar, Ph.D., LMFT. 4108 Park Rd. Suite #411, Charlotte, NC
Meredith Pope, LPC. Raleigh, NC. meredith@3rdwavetherapy.com, 919-886-4052 ext. 103
Nancy Cook, ANP-BC. Morganton, NC. 828-580-4577
Lenita Hammonds Murphy, PA-C. Fayetteville, NC. (910) 491-6793, ljh0222@gmail.com
Jarod Coffey, LCSW. Asheville, NC. 828-213-1824.
Patricia D. Whitt, Ph.D. Cornelius, NC. 704-896-6068
Wendy C. Brown. Charlotte, NC. (704) 776-6151
Ronnie Chitty, Jr. RPSGT. Elizabeth City, NC. Bettersleepcounselor@gmail.com
Sonya Terrell, LMFT. Cornelius, NC. 980-689-0437,  Sonya@lilipadcounseling.com.
Robin Fitzgerald. Burlington NC. robin7@bellsouth.net, 336-524-3749.
Michelle Lefeavers, LPC. Winston-Salem, NC. salemcounselingandconsulting@gmail.com
Danielle Prestwood. Asheville, NC. 828-279-3728
Oklahoma
South Carolina
Susie Callahan, MA, LPC. Mt. Pleasant, SC, 843-224-9568, Susiecallahan@bellsouth.net
Allison Kenney, LISW-CP. Columbia, SC. akenney310@yahoo.com, 803-538-3584.
Nancy Mills, MS, LPC. Spartanburg, SC. 856-506-5046, mills.nancy@comcast.net.
Tennessee
Scott J Gale, EdD. 109 Holiday Court STE A3, Franklin TN 37067, 615-794-0087
Jillian Lange RN-BC, BSN. Nashville, TN. jillian.borden@vanderbilt.edu, 615-323- 7425
Crystal Lane, MSN, PMHNP-BC. Newport, TN. (865) 322-1953
Liz Cox, M.A. Memphis, Tennessee. lizcoxcoach@gmail.com
Texas
David R. Clemons, Psy.D. 1012 Mopac Circle, Suite 100, Austin, TX 78746, 512.825.3283
Stephanie A. Ericson, MD. Austin Regional Clinic, Austin, TX, 78731. 512-346-6611
Lee Ann Heath, LPC-S. 3630 FM 2181 Suite 112, Hickory Creek, TX, 940-293-4153 leeann@truenorthcounseling.com
Amy Ammerman, M.S., LPC. Houston, Texas. 713-588-9789,  amy@ammermancounseling.com
Roy B. Morrison M.Ed. LPC-S. Abilene, TX. 325-690-1313, abileneprofessionalcenter.com
Trist Lee Patterson, MS, LPC-S. San Angelo, TX. 325-944-2561, tristil@sanangelocounseling.org
Patricia Koch, Ph.D. Austin, TX. 512-773-3923, wellbeing@drpatkoch.com
Walter Scott Newsom, Ph.D. Austin, TX. (855) 640-1700. Dr.Scott@NewsomPsychological.com
Tina Bolick, LPC. Georgetown, TX. (254) 616-9602, tinabolicklpc@gmail.com
Kristen Eden Warren, MS, LPC Intern. Fort Worth, Texas. 817.713.4112, kristen@warrencounselors.com
Grizelda Anguiano, MD, FAAP. San Antonio, TX and Schertz, TX. (210) 366-3700, info@mindworkstx.com.
Brad Warren, MS, LPC Intern. Grapevine, TX. brad@warrencounselors.com
Andrew Greene, LCSW. Austin, TX. andrew.greene@psychdimensions.com, 214-507-5317.
Katherine Treadaway, LCSW. Dallas, Texas. Katherine.treadaway@utsouthwestern.edu, 214-645-0562.
Courtney Hicks, MS. Dallas, TX. (401)584-4257, Courtneyhickslmft@gmail.com
Cory Gouldman, M.Div., M.S., LPC, Hewitt, TX. 254-600-9896, cory@embercounseling.com
Melissa C. Miller, Ph.D. Houston, TX. 832-945-1377, dr.melissa.c.miller@gmail.com
Virginia
Kasia B. Daum, M.A., L.P.C. Leesburg, VA. 703-963-9042.
Ellen Williams, LCSW. Hampton, VA. (757) 838-1960
Kelli Willshire, Counseling MA, Human Factors Ph.D. Hampton, VA. (757) 838-1960
Karem Vega Negron, MA. Hampton, VA. (757) 838-1960
Elizabeth Brokamp, LPC. Alexandria, VA, 703-868-8609. www.alexandriawomenscounseling.com
Robert Ferrari. Pearisburg, VA. 540-358-0049
Ellen Wermter, FNP-BC. Charlottesville, VA, 434-293-9149, www.cvilleneuroandsleep.com
Tiffany Duffing, Ph.D. Burke, VA. 703-244-9807, DrDuffing@ThrivingLifeServices.com
Suzanne Dahl, MPA, PA-C. Comprehensive Sleep Care Center, Lansdowne, VA  20176. 703.729.3420
West Virginia
Midwest
Illinois
Ann Jenkins MD. Peoria, IL, 309-678-5754 anjenr@comcast.net
Carolyn Kanagy, Ph.D. 1560 Sherman Avenue, Suite 650, Evanston, IL, 312-640-7724
Penny Block, Ph.D. 5230 Old Orchard Road, Skokie, IL 60077, 847-492-3040
Rima Mickus, MS, LCPC. Naperville, IL. 630-901-1154, rima@omniscounseling.com
Michael Greenwald, LCSW. Chicago, Illinois, mlgreenwald@gmail.com
Kyla Kachman, LCSW. Chicago, IL. kylakachman@higginscarter.com, 312-360-1983 x114.
Sonja Seglin. Chicago IL. sonja@sonjaseglin.com, 312-469-0398.
Amy Lepore, LCSW. Elmhurst, IL. 630-384-9605, Aalepore@gmail.com
Brittney Evans, PhD. Chicago, IL. (773) 697-8839, hello@chicago-psychotherapy.com
Susan Leann Lear, PMHNP. Mt. Carmel, IL. (618) 263-4970
Lauren Oshman MD, MPH. Glenview, IL. loshman@northshore.org, 847-998-4100.
Bradley Cramer, MSEd, LPC. Bloomingdale, IL. (847) 250-7386, brad.cramer92@protonmail.com
Victoria Strauss. Evanston, IL. vstrauss@chicago-psychotherapy.com
Indiana
Christine Kurtz. Christine Kurtz, Valparaiso University, 836 LaPorte Ave., Valparaiso, IN 46383, 219-464-5290, christine.kurtz@valpo.edu
Kristen Oberc, MS, LMHCA. Crown Point, Indiana. 219.765.7465, kristeno@crowncounseling.org
Thomas Longwell, Psy.D., HSPP. Evansville, IN. (812) 426-9779
Wayne Hoye, PhD HSPP. Noblesville, IN. wayne.hoye@aspireindiana.org,765-635-1468.
Iowa
Claire Haedike, PsyD, LP. Decorah, IA. 563-382-2911, Haedike.Claire@mayo.edu
Craig S Thompson LISW. West Des Moines, Iowa. 515-241-2300.
Kansas
Justin Lasater, MA, T-LMLP. Prairie Village, KS 913-383-8100, Justin@midwestneurofeedback.com
Alicia Polk, PLPC. Belton, MO and Overland Park, KS. (816) 226-4678, alicia.polk@vitaliscounseling.com
Melissa Gardner, LMSW. Topeka, KS. (785)233-0516, MelissaG@flocritkansas.org
Michigan
Minnesota
Donna Peterson. Merrifield, MN. Shrinkpo1@msn.com, 218-765-3741
James P. Whalen, Ph.D. Minneapolis, MN. 218-251-5828, JWhalen@nystromcounseling.com
Nancy Arikian, PhD, LP. 1409 Willow St., Suite 41, Minneapolis, MN 55403. 612.353.5414
Sara J. Prescher, PsyD, LP. St. Louis Park, MN, 952-993-3917
Nebraska
Ohio
Mina Santorsola Lockey, PsyD. Cincinnati, Ohio.
Heather Moster. Cincinnati, Ohio & Indianapolis, Indiana. heather@workingtowardbalance.com
Renee A Groenemann, MA, LPC. Cincinnati, OH. renee@spiritedgrowth.com, 513.289.6759
Amy Hoyle, MSW, LISW. Cincinnati, OH. Amyhoylelisw@gmail.com, 513-319-9031.
Katherine E. Maxwell, MSN, APRN-CNP. Cincinnati, Ohio. (513) 803-8200, katherine.maxwell@cchmc.org.
Kimberly Pasley, Psy.D. Columbus, OH. 614-722-2080, kimberly.pasley@nationwidechildrens.org
Marci Johnson LISW-S. Columbus, Ohio.Marci.johnson@nationwidechildrens.org
Breanne Anstine, MSW, LISW. Columbus, OH. Breanne.anstine@osumc.edu
Michael Wente, MSW, LISW-S. Columbus, OH. michael.wente@osumc.edu, 614-293-8054
Wisconsin
Charles Trimberger, LCSW. 8112 West Bluemound Road, Suite 106, Wauwatosa, WI 53213, 414-315-4400
Rachel Fruin LPC. Manitowoc, WI. rfruin@hfmhealth.org, 920-320-8600.
Ellen Rylander, LCSW. Manitowoc, WI. erylander@hfmhealth.org, 920-320-8684.
Mark Sandberg, MSW, LCSW. Viroqua, Wisconsin; sandbergcounseling@gmail.com
West
Alaska
Arizona
Cynthia A. Dodge, Ph.D., LCSW. Possibilities Counseling Center, 6560 Rt 179, Suite 204, Sedona, AZ 86351. 928-863-8431
Mark Hopkins RPSGT. Kingman, AZ. KRMC Sleep Disorders Center. mhopkins@azkrmc.com, 928-692-4144
Lisa Land FNP.  Kingman, AZ. KRMC Sleep Disorders Center. lland@azkrmc.com, 928-757-3133.
Doug Bowers, Ph.D. Scottsdale, AZ. 480-314-3338
Carole Jolly. Prescott, AZ. carolejolly987@gmail.com, (928) 499 1657.
Erika Geiggar-Schad, PsyD. Phoenix, AZ. dr.geiggarschad@gmail.com
Michael Davis. Sierra Vista, AZ. Dr.MichaelKDavis@gmail.com
Eric Suedmeyer, Ph.D. Mesa, AZ.; suedmeyer@aspireaz.com; 602-935-5447.
Adam Frose, Ph.D. Phoenix, Arizona. frose@aspireaz.com, (602) 730-1385.
California
Cynthia B. Reynolds, MFT. Sacramento, CA , 916-402-3071
Daniel Skenderian. 350 W. Fourth St., Claremont, CA, 91711, 909-625-1123, danielskenderian@aol.com
Jack M. Gindi,MD. Agoura Hills, CA, 818-706-7773, JGindiMD@aol.com
Naras Bhat, MD, FACP and Kusum Bhat, PhD. 2182 East St, Concord, CA. 94520, 925-685-4224
Richard Barth, Ph.D. 5655 College Avenue, 315C, Oakland, California 94618, 510-332-1572, drrichardbarth@gmail.com.
Rosemary A. Lutus, LMFT. 400 Carlton Avenue, Suite 8, Los Gatos, CA 95032, 408-356-4888, Rosemary@RosemaryLutus.com
Donna Keehn, LMFT. Del Mar, CA, dankeehn1207@gmail.com, 424-354-9392.
Laura Struhl, Ph.D. 106 Thorn St., San Diego, CA 92103; www.LauraStruhl.com; (858) 694-0057.
Victoria Torres, MA. Santa Ana, California, 714-404-3098, Elsa Bracero, ttita@aol.com
Rosalie Bruning, LMFT. 550 Water St., Suite E2, Santa Cruz, CA 95060, rosalie@rosaliebruning.com, 831-854-7766.
Elika Kormeili, MFT   Los Angeles , CA. elika@happylivingla.com , www.mysleepfix.com
Lori Godin, LMFT, LPCC. Palo Alto, CA. www.LoriGodin.com. 650-681-2640
Dale Lillak. Santa Clara, CA. 408-260-9995, dlillak@sbcglobal.net.
Fabiola Figueroa, PhD. San Diego, CA, (619) 429-3733, ffigueroa@ibclinic.org
Terry Carrilio, Ph.D., LCSW. 949 Palm Ave. P.O. Box 459. Imperial Beach, CA 91933. 619-429-3733. tcarrilio@ibclinic.org
Shirley Furman, PMHNP. Newport Beach, CA. 92660. 949-723-1993.
Kenneth Graves, MA. Newport Beach, CA. KgravesMft@gmail.com
Emily Garner, Psy.D.  St. Helena Family Health Center, Clearlake, CA 95422.  (707) 995-4511  Emily.Garner@ah.org
Corina Gheorghiu LMFT, DDS. Torrance CA, 2corinag@gmail.com. (310) 259-4214.
Trevor Schraufnagel, PhD. Beverly Hills, CA 90210. 424-394-0987
Karin Sable. Tahoe City, CA. 530-581-0339. info@karinsable.com
Christopher Barr, Ph.D. Sebastopol, CA. 707-824-3376 ext. 2240
Dr. Elisa Nevius. Bakersfield, CA. (760) 979-0048
Cristina Castagnini, PhD. Walnut Creek,CA. (925)-788-8917, Drcastagnini@gmail.com
Diane Eisenman, LMFT. Pasadena, CA. 818-618-1565, DLEisenman1@gmail.com
Brian Uhlin, PhD. Oakland and Pleasanton, CA. 510-310-6363, uhlinb@gmail.com
Stephanie Brodsky, LCSW. Sacramento, CA. 916-384-7458
William C. Park, MFT. Chico, CA. cparkmft@att.net, (530) 342-2952
Cayenne Bierman, LCSW. Larkspur, California. 415-448-1500.
Sean Woodland. Stockton, CA. Sean.c.woodland@kp.org.
Beth Greivel, LMFT, Oakland, CA. 510.397.8175, www.bethgreivel.com
Jacqueline Ashley, DSW, LCSW. Riverside, CA. 323-688-5156, ext. 1, dr.ashley@drjacquelineashley.pro
Ann LeFevre, PhD, LCSW. Los Altos, CA. ann@restorebodyandsoul.com, 650-383-0318
Andrew Murphy-Greenberg, LCSW. San Jose, CA. (408) 885-8557
Vonique Schmidt LPCC. Los Angeles, CA. voniqueschmidt@gmail.com.
Dr. Darlene Rae. Beaumont, CA. drae@epiclp.com, 951-845-0313.
Rowandalla Goudeau, DrPh. Redlands, CA. rgoudeau@epiclp.com, 909-335-4131
Maryann K. Bens, PsyD. San Leandro, CA. DrBens@ConnectNeuro.com, (510) 944-0221.
Lisa Wright, PhD. Orinda, CA. (925) 297-5475, lisawrightphd@gmail.com
Andrew Smith, Ph.D. Sacramento, CA. (916) 214-8560, arsmith@startmail.com
Farzaneh Ehsan, Psy.D. Tarzana, CA. therapy@amhcenter.com, 310-877-0600.
Josh Rothenberg, Psy.D. San Francisco, CA. info@drjoshrothenberg.com
Imanie Wijayaratne, PsyD. San Diego, CA. (619) 662-4000.
Angela J. Patino, Psy.D. San Diego, California. apatino@neuropacific.com
Danielle Schlichter, PsyD. Glendale, California. 818-861-6463, dr.schlichter@gmail.com
Kristina Rim Bartek, LMFT, ATR. South Pasadena, CA. 626-790-8221, contact@kristinabartek.com
Dr. Agnes Simone. Los Angeles, CA. (747) 477‑2374
Sam A. Kashani, MD. Santa Monica, CA. (310) 449-0939.
Ani Vartazarian, Psy.D. Los Angeles, CA. ani@drvpsychology.com, 424-226-2611
Sue Zafarlotfi, Ph.D. Los Angeles, CA. szafarlotfi@gmail.com
Patricia Gieselman, MFT. Sierra Madre, CA. info@choices.care, 626-470-9834, Ext. 328.
Sharon A. Humphrey, Psy.D.; Palo Alto, CA. drsharonhumphrey@gmail.com; (650) 689-7229.
Ryan Davis, M.D. Beverly Hills, CA (310)988-9393, info@mhi-bh.com
Steven Orma, Psy.D. San Francisco, CA. DrOrma@DrOrma.com.
Debra Kessler, Psy.D, RN, MN. Santa Barbara, California. Debra@drdebrakessler.com
Andrea A. Squibb, C.HT. Los Angeles, California. 310.968.2560, Andreasquibb@gmail.com
Gregory E Gray, MD, PhD. Ventura, CA. (805) 263-0501.
Jenna DeCou, LMFT. Palo Alto, California. jenna@womenstherapyinstitute.com, (650) 272-0388.
Candice Seti, Psy.D. San Diego, CA. dr.seti@MeOnlyBetter.com, 619-345-4355.
Kathleen F. Streeter, MA, LMFT. Ventura, CA. (805) 626-0193.
Seth Davis. Denver, CO. 720-487-9999
Cynthia Fredericksen, M.A., L.M.F.T. Santa Barbara, CA, 805-335-6947. cynthiafredericksen@gmail.com.
Hadi Koesnodihardjo, LMFT. Redwood City, CA. (415) 968-9540.
Ibinye Osibodu-Onyali. Murrieta, CA. ibi@thezinniapractice.com, 951-905-3181
Michele Wolf, LMFT. Santa Barbara, CA. 805-284-1275, michelewolf@yahoo.com.
Ali Psiuk. San Francisco, CA. alipsiukmft@gmail.com,415 857 4970.
Peter Adler, PhD. Saratoga, CA. 408-710-7819, www.drpeteradler.com
Margot Green, Ph.D. Walnut Creek, CA. Margot.L.Green@kp.org
Kevin Cornelius, MA LMFT. Mountain View, CA, kevin@feelinggoodinstitute.com
Karen K. Yeh, Ed.M, Psy.D. Fremont, CA. kyeh@fgwholehealth.com

, 510.668.1680.

Trish McGuire. Bishop, CA. 760.873.2122, Trish.mcguire@nih.org
Colorado
Jack J. Gardner, Psy.D. Greeley, CO, 970-356-8482.
Sonja Hellman, PhD. 5277 Manhattan Circle, Suite 110, Boulder, CO 80303, 720-304-2721, sonja@sonjab.net
James B. Rainwater, Ph.D. 255 Canyon Blvd. Suite 200, Boulder, CO 80302, James@jamesrainwater.com
Monika Kos, Ph.D. New Mexico, CO. 505-635-9122 eumenides60@hotmail.com
Stacey Arnett, Ph.D. Boulder, CO. 303-921-2475, sarnett@msn.com.
Christie Williams, LCSW. Dove Creek, Colorado. 970 677-2291, christie.williams@dovecreekclinic.org
Andrea Meier, Ph.D. Boulder, CO. 303-810-9125.
Sharon Lipinski. Loveland, CO. sharon@sharonlipinski.com, 970-581-7681
Mary Ann Bolkovatz, MS, RN. Boulder, CO. 303-261-5037, mabolko@hotmail.com
Logan McIntosh MSW, LSW. Denver, CO. logan.mcintosh.msw@gmail.com. 720-505-4051
Jessica Bloomfield Plato, Psy.D. Denver, CO. (720) 460-0543, Dr.jessica.bloomfield@outlook.com
Dana Krafchick, MD. Centennial, CO. danakrafchick@gmail.com, 303-799-4110
Randall Coffey, MD. Grand Junction, CO. (970) 623-6142
Linda Myers, MSN AGNP. Grand Junction, CO. 970-298-5864.
Debbie Pursell, MPH. Loveland, Colorado. 970-402-7019.
Jodi Nelan, LCSW. Salida, CO. 719-530-1268.
Maggie Reynolds, LPC. Denver, CO. 303-656-9158.
Cassidy Sanders, MPAS, PA-C. Grand Junction, CO. (970) 298-5864
Hawaii
Montana
Justina Hagen, LCSW. Missoula, Montana. 406-327-3104
Nevada
New Mexico
Oregon
Joni Hagler. Blue Mountain Sleep Solutions, 508 E Broadway, Milton-Freewater, OR 97862, 541-938-3363.
Nancy Knechel, PhD, RN, NP. Medford, OR. (541) 264-5333; contactus@esleepwellness.com
Dr. Katie Smith, OTR/L. Corvallis, OR, katie.smith.ot@gmail.com
David K. Barton, PA-C. Florence, Oregon. 541-997-7134; DBarton@peacehealth.org
Emily Makaiah Wing, PA-C. Medford, OR. 541-282-6580, winge@cfmdocs.com
Damon W. Sevart, PA-C. Springfield, OR. 541-222-2402, dsevart@peacehealth.org
Claudia Byrne, PhD. Beaverton, OR. claudia@drclaudiabyrne.com. (Also licensed in Texas and Colorado).
Utah
Carl Rohbock. Cottonwood Heights, UT. 801.233-4200
Maura Hanrahan, MD. Park City, UT. maura8989@gmail.com, 435-640-8193.
Washington
Tom Land. Seattle, WA, 206 329 5255 x 312, ltom2@aol.com
Jennifer Navarro. Vancouver, WA.  360-566-4432.
Anita Colombara LICSW. Seattle, WA. (206) 659-7185, contact@anitacolombara.com.
Jason Lavalle, LICSW. Kent/Des Moines, WA. 206-870-8880
Sau Mui Chan-Goh, BC-FNP. Seattle WA 98105. chanmui@uw.edu
Daniel Masler, PSYD. Seattle/Bellevue, WA. daniel@danielmasler.com, 206-406-2624.
Ruth Parsons LICSW. Wenatchee, WA. ruth.parsons@confluencehealth.org
Leslie Davenport, MS, LMFT. Tacoma, WA & San Francisco, CA. office@lesliedavenport.com , 415.459.4235.
Preetha Rosen, MD. Vancouver, WA. 360-602-1218

Amber Kostial, MD. Bellingham, Washington. 360-230-8077

Alyssa Smith LICSW. Spokane, WA. alyssalistens@gmail.com
Tabitha Echavarria, PsyD. Tacoma, Washington. tabitha.echavarria@gmail.com
International
Canada
Chris Upwood B.Sc, D.Ac. Toronto, Ontario, Canada, 416-929-0002, info@upwoodwellness.com
Andrea Layne, M.S.W., RSW. 6-1250 St. Martins Drive, Pickering, Ontario, Canada. 905-492-5665, layne@lakewoodpsychology.ca
Dr. Brian Lynn, MD. Ottawa, Ontario, Canada. 613-247-8880
Barry C.B. Hollowell, Ph.D. Calgary, Alberta, Canada. www.bcbhcounselling.com
Celeste Schell BA., MC. Kamloops, BC, Canada. 250-314-0298, celeste@synergycounselling.ca
Dale Nault, R.R.T. Vancouver, BC Canada. 604 558-0055, info@vancouversleepsolutions.com
Dr. Alexandra Segal, C.Psych. Ottawa, Ontario, Canada. TherapyUnleashed.ca. (613) 801-1090
Kelly Mandarino Ph.D., MSW, RSW. Toronto, Canada. drkelly@kellymandarino.com
Sarah Good OT. Ottawa, Ontario, Canada. 613-715-3550, Sarahgood.ot@gmail.com
Dr. Aniz Khalfan, FRCPC. Vancouver, British Columbia, Canada. 604-537-5635
Vinicio Delgado, RCT, RPSGT. Kelowna, British Columbia, CANADA. (250) 869-7003, viniciomailbox@gmail.com
Julie Burbidge, Ph.D. Edmonton, Alberta, Canada. 780-407-6901, julia.burbidge@albertahealthservices.ca
Vivian Steele, M.Sc.. St. Albert, Alberta, Canada, 780-458-1616, vivian@steeleporret.ca
Rosita J. Brown, R. Psych, Edmonton Alberta, Canada. rosita.j.brown@gmail.com, 780-850-0124.
Joanna Zieminski, Registered Psychologist. Edmonton, Alberta, Canada. joannazieminski@gmail.com, 780 918 2342.
Christina Bell, Registered Psychologist. Edmonton, Alberta, Canada. 780-239-3344.
Silvia Henning, Registered Psychologist. Calgary, Alberta. 403-229-3455, silviahenning77@gmail.com.
Leah Ethier, MN, NP-PHC. Scarborough Ontario, Canada. lethier@schcontario.ca
Marysia Waraksa, MN, NP-PHC. Scarborough Ontario, Canada. mwaraksa@Schcontario.ca
Dr. Andrea Beck, R. Psych. Cochrane, Alberta. (403) 919-7402.
Jennifer Strebchuk, Registered Psychologist, Whitecourt, Alberta, Canada. jennifer@innerreflecting.com, 780-779-2337.
Anne Bilodeau, MSW, RSW. Ottawa, Ontario, Canada. anne.bilodeau.msw@gmail.com  
Demetra Koutroumbas, NP-PHC. Toronto, Ontario, Canada. Dkoutroumbas@gmail.com
Dr. Michelle Cicalo, MD. Gatineau, Quebec, Canada. 819-800-9772
Janet Whalen. Hamilton, Ontario, Canada. janet@janetwhalen.com 
Marlee Boyle BSc RRT. Halifax, Nova Scotia (Canada), marlee@sleepcultureco.com, (902) 818-7713.
Captain Jim Quinn, CD RN. Canadian Forces Base. Borden, ON. jim.quinn@forces.gc.ca, 705-424-1200 ext 7869 and Sudbury, ON, Canada. 705-929-1612

Lana Walsh. Edmonton, Alberta, Canada. UpgradeYourSleep@gmail.com, 780-288-5993.
Erxun Li, MD, MSc. Toronto, Ontario, Canada. ersonchs@gmail.com, 416-268-2876.
Dr. Tiffany Lo, MD. Toronto, Ontario, Canada. 416-633-7337
Dorota Hedzelek, PhD. Vancouver, British Columbia, Canada. dorotacounselling@gmail.com
Alana Pinkoski-Benoit, Registered Provisional Psychologist, Lloydminster, AB, Canada. alana@huntpsychologicalservices.com
Joanna Zhu, M.Ed. Toronto, Ontario, Canada. joshiftinginsights@gmail.com
Gordon Giddings, MD. Edmonton, Alberta, Canada. 800-561-3899.
Angela Poch, RPC. BC, Canada. feelinggreat@angelapoch.com
Chloe Beedham, MSW, RSW. Fort McMurray, Alberta, Canada. chloe@fortmcmurraytherapy.ca
Leah Corkum, LPN. Halifax, Nova Scotia, Canada. leah@sleepcultureco.com, (902) 410-5148.
Christy Hunt, Registered Psychologist. Lloydminster, AB, Canada info@huntpsychologicalservices.com, (1) 780.870.7227
Kristyn Apothecary, RRT, RPSGT. Port Lambton, ON, Canada. Sleepysheepconsulting@gmail.com
United Kingdom, Europe, Middle East, and Africa
Alan G. Ruth BSc, MA, PhD (Psych), MBA, Dip CBT. 10 Burnaby Heights, Greystones, County Wicklow, Ireland. alanruthireland@gmail.com
Grigorios Kotronoulas, PhD, MSc, BSN, RN. Glasgow, United Kingdom. gkotronoulas@gmail.com
Vicki Dawson. Doncaster, South Yorkshire, England. vicki@thesleepcharity.org.uk
Lisa Artis, Doncaster, South Yorkshire, UK. lisa@thesleepcharity.org.uk
Chloe Formby. Dronfield, Derbyshire, England, UK. 07708923097/01246 413773, info@dronfieldpsychologicaltherapies.com
Katie Fischer. London, UK. info@circadiansleepcoaching.com, +447730533004.
Dr. Natalia Terzolo, Psychologist. 14045 Incisa Scapaccino (At) Italy, +393476998929, natalia.terzolo@gmail.com
Abbegail Eason, RN. Vicenza, Italy. abbegaileason@gmail.com
Nataliya Zhabenko, M.D.  Lugansk State Medical University, Ukraine, zhabenko@med.umich.edu
Olena Zhabenko, M.D. Ukraine, olenaz@med.umich.edu
Tsachi Grumberg. Kfar Saba, Israel, 972-54-5703115, grumberg@gmail.com
Mona Ciurezu, psychologist. Bucharest, Romania. contact@bebedoarme.ro
Lydia Bond, MA (Clin Psych).Centurion, Gauteng, South Africa. bondlydia@gmail.com
Mateusz Majchrzak Ul. Konopnickiej 8/2, 60-771 Poznań POLAND 503 178 327
Janna Rekedal. APO, AP 96376. Work: 645-2915 (Military DSN line), Cell: +81 – 80-8363-0275 (Japan-based carrier).
Jay Kelly. Harrogate, North Yorkshire, UK. jaykellytherapy@gmail.com
Shelby Ethier, London Ontario, Canada,  shelbyethier623@gmail.com
Sasan Nasiri Rad.MD. Tehran, Iran, doctorrad.com , contact@doctorrad.com , +989334440966
Janita Falschlunger. Berlin, Germany. janita@sleepwellsynergy.com
Anton P. Sorokin. Russian Federation, Tomsk Region, Tomsk, sammytown@mail.ru, +79234393191
Asia, New Zealand and Australia
Sarah Chuang. Tsuen Wan, Hong Kong. sarahchuang@hotmail.com
Radhika Haralalka. Singapore, Singapore. radhika@rhcounselling.sg, +65 90611562.
Steven Jacobson, PhD. Okinawa, Japan (APO), steven.jacobson@okinawa.usmc-mccs.org
Patrick Ong Ante. Ortigas Center, Pasig City, Metro Manila.  09175117282 and  02-6373210
Fang Wang MD, PhD.  Yixi Wang, Nutritionist, Melbourne, Australia, (61)43506 4731, wangyixi0623@gmail.com
Dr Keith Charles (FRACP). Te Roopu Kimiora/CAMHS Northland District Health Board Private Bag 9742 Whangarei 0148 New Zealand keith.charles@northlanddhb.org.nz, 021 2742446
Bernice Tuffery – Sleep Coach, Sleep Haven, Auckland, New Zealand. bernice@sleephaven.co.nz

, 64 27 4891198

Bronwyn McGartland – Sleep Coach, Sleep Haven, Christchurch, New Zealand. hello@sleephaven.co.nz

,  64 211322955

Chotiman Chinvararak, MD. Department of Psychiatry, King Chulalongkorn Memorial Hospital, Bangkok, Thailand, chotimanchin@gmail.com

,

chotiman@nmu.ac.th
Shweta Joshi. Pune, Maharashtra, India. shweta.a.joshi@gmail.com, +91 9850857237
Michael Spertus, MD. Midland, WA, Australia. (08) 6245 2155
Huaihui Zhang, M.D.  Ph.D., Shanghai, China.  huaihui_zhang@163.com.
Kelly Brown, Psychologist. Greenslopes, Queensland, Australia. (07) 3394 7916, Brownk1@ramsayhealth.com.au
Ken Sheat MPS B.Sc, BPharm (distinction) Christchurch, New Zealand. (03) 332- 3156, barringtonpharmacy@wilsonspharmacy.co.nz
Dr Jessica Kerin, Psychologist. Greenslopes, Queensland, Australia. (07) 3394 7578, drjessicakerin@gmail.com
Dan Ford MA, PGDipCBT, Registered Psychologist. Auckland, New Zealand. dan@thebettersleepclinic.com, 0064 21 0464327
Bryan Ng, Osteopath. Singapore. info@painfreeosteo.com, +65 62502660.
Joseph Lau. Central, Hong Kong. jthlau@gmail.com. +852 6537 7779
Erwin Wijaya. Jakarta Barat, DKI, Indonesia. +628128018539, ewijaya74@gmail.com
Padma Shilpa Velkuru, Psychiatrist. Hyderabad, India. shilpa284v@gmail.com
South America
Javier Bogarin, MD, FCCP. Osler Clinic, Edificio Rosa T – Piso 2, Avda. Artigas – Complejo Barrail, Asunción, Paraguay. +595.986.171.500 / +595.21.328.6851, www.oslerclinicparaguay.com
Manuela García Cox, Psychologist. Santiago of Chile. mgarcia14@uc.cl, +56976596265.
Florencia Torres Muñoz, Psychologist. Santiago, Chile. aftorres2@uc.cl.
Osvladir Custodio, M.D., MsH., São Paulo, São Paulo, Brazil,  Telefone: (11) 99166-2526, osvladir@uol.com.br.
Rosario Fernandez. Santiago, Chile. rosariofernandezinfante@gmail.com
Susana Cabello Mussa. Santiago City, Chile, Las Condes Community, +569 98245006, scabellomussa@gmail.com
Nicolás Mahana, psychologist. Santiago, Región Metropolitana, Chile. ps.nicolasmahana@gmail.com
Gada Musa Salech, Clinical Neuropsychologist, MSc. Santiago, Chile. gada.musa@gmail.com
Gonzalo Reyes. Santiago, Chile. reyesmonsalvesg@gmail.com, +56954531244.
Rodrigo Gajardo Muñoz. Santiago, Chile. rgajardom@udd.cl